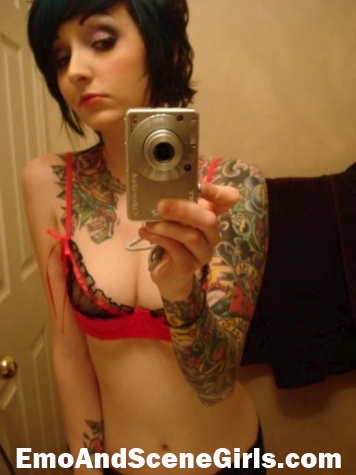 We got our first emo girl Christmas eve submission from "BethanyX" via email. Thanks for sending us the pic, Bethany… love your hair and tats! Very sexy. 🙂 I'll be giving you a solid 9 rating!
Remember to submit your emo pics by clicking here.
In other news the site is growing more and more everyday, we are getting around 5,000 unique visitors a day, which isn't HUGE but we're getting there. Thanks for continuing to visit and happy holidays to all!
Merry Emo Christmas to us!

,
One Response to "Merry Emo Christmas to us!"
1. this guy. Says:
February 1st, 2011 at 6:30 am

<33333
Leave a Reply