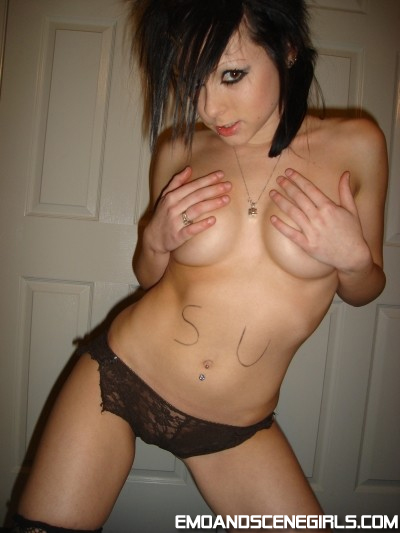 What's up all you loyal emo porn lovers? Can you believe we're actually updating twice in one week?! Well get use to it because we just got a huge batch of incredibly hot emo and scene girls sent to us. September should be a great month for fapping and if you guys are really lucky we'll even throw in a few more GIFs and videos as well! So, with that said, stay tuned and we'll make damn sure to bring you the best of the best when it comes to emo and scene chicks! Thanks for continuing to support us! 🙂
As for this particular image… we're not really sure what the "SU" is all about written on her stomach. We're going to assume it stands for "So Useful" because like most ladies, she's probably useful for things like sex and making sandwiches.
Her boobs are a perky, the face is decent, she's not fat… we're giving this girl a solid 9 out of 10 and a big thumbs up. What will you rate her?
Hot Emo Porno Girl

,
Leave a Reply