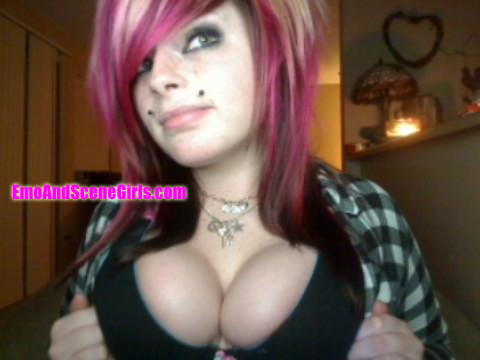 Thanks To Tasha for sending this pic in. Dear Tasha, we love your snake bite piercings and scrumptious boobies. Next time you email us pics can you please send more than one and make them bigger if possible? We think the fans of our site are going to love you so feel free to send us some more! You're absolutely wife material!
Everyone please show Tasha some love and rate her! And for all of you aspiring emo porn girls out there that think they can one-up Tasha, send us some pics! It's simple, go to our contact page and email us. Don't be shy!!!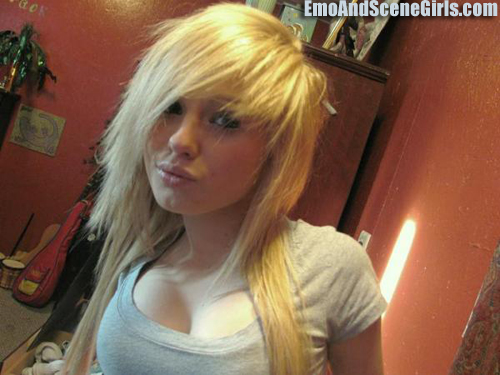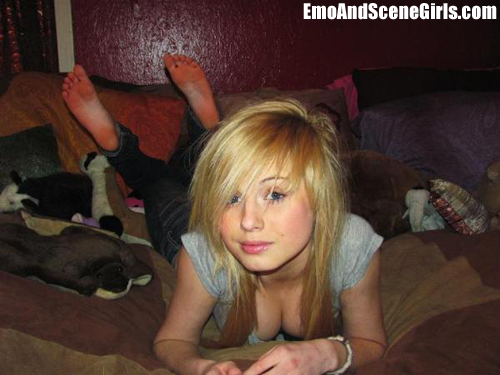 Lately I have been receiving a lot of email requests from our loyal readers and there seems to be one thing that everyone wants… more updates! So I am going to try my best (keyword being… TRY) to update the site 3-5 times a week. Right now we are getting about one or two GOOD submissions a week so I am really going to need your help! Get off your lazy asses and submit your emo pics! Come on ladies, don't be shy!
This is the best submission of the week thus far, sent in by Robin. She gave us two pics, which are both gorgeous! She's getting a solid ten from us, not just for being hot, but for sending in two pics instead of one! Thanks Robin!! 😀 Thumbs up for you!