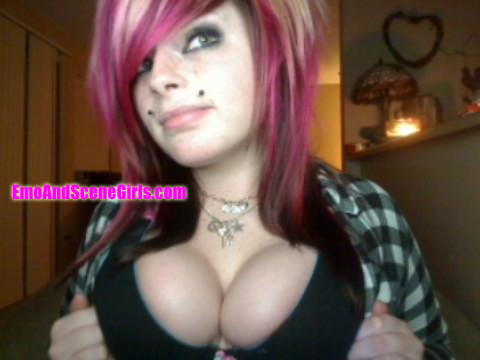 Thanks To Tasha for sending this pic in. Dear Tasha, we love your snake bite piercings and scrumptious boobies. Next time you email us pics can you please send more than one and make them bigger if possible? We think the fans of our site are going to love you so feel free to send us some more! You're absolutely wife material!
Everyone please show Tasha some love and rate her! And for all of you aspiring emo porn girls out there that think they can one-up Tasha, send us some pics! It's simple, go to our contact page and email us. Don't be shy!!!
Webcam Scene Girl

,
One Response to "Webcam Scene Girl"
1. garotas de programa rj Says:
October 7th, 2011 at 2:27 pm

Nice Girl !
Leave a Reply